The Ultimate Student Guide to Angel, Islington
Angel, Islington is a buzzing and creative destination right at the heart of London. The area has it all; live music, comedy, theatre, work, leisure, shopping, and of course education. A community that we are delighted to be part of. This lively location is a hub for socialising and meeting other students and offers a wealth of opportunities right on the doorstep. Historical fact for you – the area takes its name from the Angel Inn which opened in 1614 near to where Angel Tube Station sits today. To help you with more than just historical facts this Student Guide to Angel, Islington curated by our new Student Administrator Lauren will give you tips on where to go, what to see and how to navigate around our new neighbourhood.
Where to watch Live Music
As you get to know Angel and different parts of London you will start to discover music scenes, both those more underground and the well known. Luckily for you, we are here to give you a head start.
From big venues hosting established and well-known names to local venues supporting up and coming artists and open-mic nights there are lots to choose from.
We begin with the Islington Assembly Hall just a stone's throw from our campus. This iconic venue dates back to the 1930s. It closed its doors in the 1980s and was refurbished and reopened in 2010. Notable for hosting the 2019 Kerrang! Awards ceremony, the Islington Assembly Hall is a signature music venue in Islington.
Other electrifying live music venues in the local area that you cannot miss include The Union Chapel, Electrowerkz, PinUps and The Garage (located near Highbury and Islington Station). Heading towards Angel tube station from the Institute you have the O2 Academy Islington. Open since 2003, the venue has a unique performance space that gives you an intimate experience with artists on stage. This venue has seen Eminem, KISS, JoJo, Tyler The Creator and many other great international artists walk through its doors. Lots of us are yearning to see live music again. If you're getting back into it, you'll be able to sing and dance till late. The night is yours!
Where to go for entertainment
To say there is lots of entertainment on offer in Angel/Islington would be an understatement. From theatre and live comedy to one of the oldest continuously running cinemas in the UK, there is lots to choose from.
If you are a bit of a film buff then you will be happy to know you have different options to choose from. Just a couple of minutes walk from the tube station is the Vue Cinema, which shows the latest and biggest blockbusters, then nearer to our campus, you have The Screen on the Green, the aforementioned oldest running cinema in the UK, having opened in 1913.  If live comedy, theatre, or dance are your thing then why not check out the Angel Comedy Club, Sadlers Wells Theatre, and the Almeida Theatre.
Whilst so much of our crate-digging and music research has moved online there are still some much-loved music shops in London and we're lucky to have Flashback Records just nearby. This unique record store provides a wide selection of vinyl, CD's, cassettes, books and DVDs. Not only are they providers for consumers of music, Flashback Records host events at their three stores in Islington, Crouch End and Shoreditch.
Other essential music stores include the local Oxfam on Upper Street which is dedicated to both books and music as well as a little bit further afield, Dots the Camden Music Shop and Hobgoblin Music which is filled with a range of second-hand instruments.
The local Angel Shopping Centre, which is also full of retail and restaurants, hold the Live on The Lawn event where musicians perform weekly on the greenery for shoppers.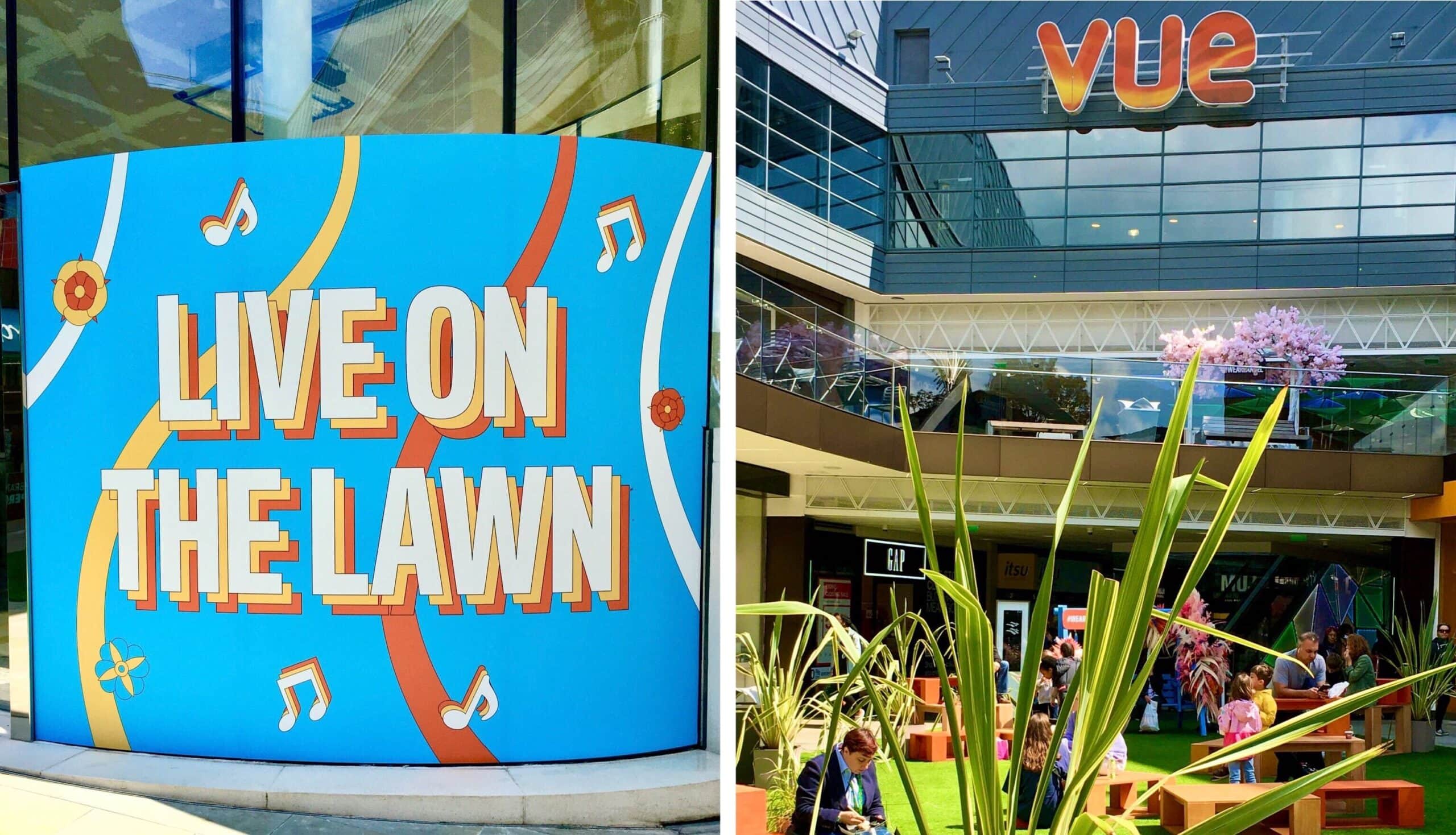 places to eat
In a neighbourhood full of energy, busy workers and students, finding a spot to eat isn't difficult. With a variety of Thai, Italian, Greek, Turkish, classic American diners and more, there are plenty of options. From well known high street brands to local hidden gems, there are plenty to choose from.
If you're looking to grab your lunch on the go with a budget-friendly meal deal there are some of the well-known supermarkets just a few minutes walk from our home on Gaskin Street. For meeting friends in the evening, there is something to suit everyone's tastes. The Afghan Kitchen that faces Islington Green offers a variety of stews and rice dishes. Over on Chapel Market is the Delhi Grill, whose menu includes meat, vegetarian and fish dishes. We have the French restaurant Le Petit Auberge, Turkish restaurant Pasha as well as lots of cuisine choices from South East Asia which are both only a few minutes walk. If you're looking for vegetarian or vegan food there's also Rudy's Vegan Diner which offers a fully plant-based menu.
Whether you're looking for a quick lunch, or a lovely dinner in the evening you'll find somewhere within minutes. Places to eat are in abundance!
Fashion
Camden Passage, which is also a great spot for food and entertainment, provides you with contemporary clothing and a sense of history, side by side. Walk down the cobbled lane and explore various stores and markets, full of individuality. Over the years, Camden Passage has been developed and diversified, attracting tourists and locals since the 1950s. This market will open your eyes to creativity, designer jewellery, handmade crafts and fabrics.
If handmade garments is an attraction for you, then you might want to stop at Magpie Vintage. This store is heavily inspired by avant-garde and 1970's originals, recreates fashion from unwanted textiles. On the subject of recycling, there are other eco-conscious options on the high street such as Oxfam, Cancer Research. Having a dedicated store for knitting and crocheting, Loop is a destination for textile lovers. Found in Camden Passage, this yarn shop will open your eyes to worldwide prints and bold colours.
Health and fitness
If you're looking to squeeze some time in at the gym, between classes and sessions in the studio there are plenty of options nearby. These vary depending on your budget, with the nearest to our campus including PureGym, Frame, Nuffield Health and Third Space, The Gym Group and Virgin Active as well as local independent gyms with bespoke classes. You can choose between signing up for a monthly membership or some offer a pay as you go option.
Beyond Angel: what else is nearby?
Angel is right in the hub of a bustling, cultural and diverse North London scene with Camden, Shoreditch and Kings Cross just a short trip by bike, foot, bus or tube. Camden is home to creative minds. Artistic, quirky, alternative and musical are just a few words used to describe this area of town. The Roundhouse, KOKO, Jazz Cafe and Blues Kitchen are just some of the most well known live music venues that bring the music scene to life. Surrounded by authenticity and character, Camden is very much a diverse place. You'll soon find yourself browsing through the market, then strolling into a gig. Shoreditch, much like Camden is a great place for music lovers. Vibrant and known to showcase upcoming artists, particularly Indie bands and electronic artists. With many open mic nights, it is a great place to see how much talent is thriving in London. Kings Cross may seem more corporate compared to Camden and Shoreditch, however, it holds some of the most influential and creative offices in London. Home to Google/Youtube, Universal Music, Solar Music Rights and TileYard Studios, this location is hugely important in today's media and music landscape.
And lastly, one for the Harry Potter fans! the notable Platform 9 ¾ Station shop can be found inside the nearby Kings Cross Station.
Getting to and from Angel
Angel tube station is ideally located for getting around London. The Northern line is one of the most essential routes as it traverses the most southern and northern parts of London. Our new campus is located around a 5-minute walk from Angel tube station and roughly a 10-minute walk from Highbury and Islington Station on the Victoria and Overground Lines.
Central, Jubilee, Circle, Metropolitan, Piccadilly and Victoria lines are all easily accessible by the nearby Kings Cross and Euston Stations. These National Rail stations also connect you with other cities outside of London if you're planning to travel further afield as well as Kings Cross Saint Pancras which is home to the Eurostar if you're travelling to or from mainland Europe.
If you're confident on a bike another fantastic way to embrace the city views is by riding the Santander Cycles. These public bikes which are available for hire are found all over Central London, including right next to our institute. Travelling by bike is good for the environment, and beneficial for students and tourists intrigued to discover historic cobbled streets and motivates members of the public to stay active. Great for sunny days and warm temperatures, these self-service bikes are accessible 24/7. Grasping the true heart of London has never been easier for students!
We hope this guide has given you some tips on where to start. Have we missed somewhere? Are you a local business that our students would be interested to know more about? Please get in touch as we'd love to hear from you. You can find out more about our move to Angel Recording Studios here.