Carlos Bricio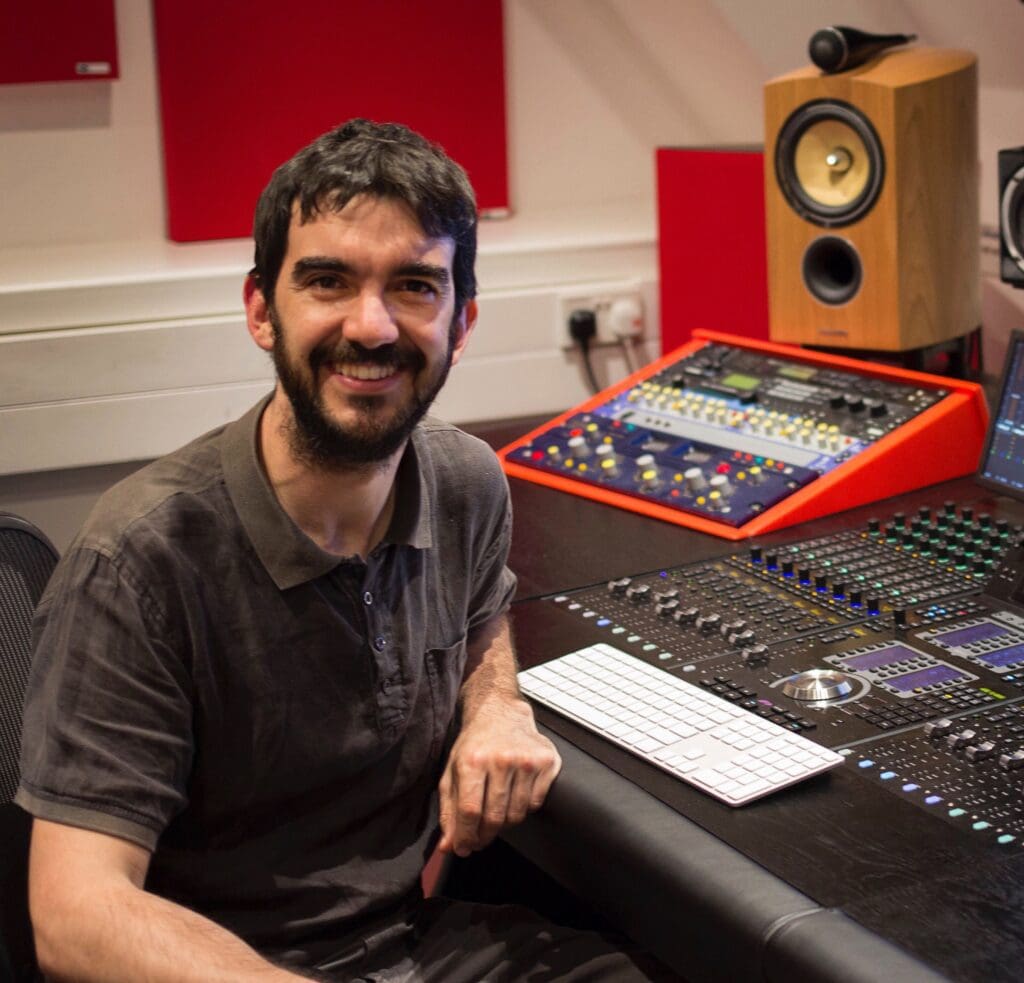 Carlos Bricio graduated in 2017 and went on to join our team in London as a technician where he was then promoted to Head Technician. Following his return to Madrid, Carlos is now working as a freelance engineer and producer.
His work focuses mainly on engineering (recording, mixing and mastering), remote drum recording and content writing. He set up his own studio in Madrid that he works out of, whilst also working as an assist engineer at GG producciones.
As well as his regular clients such as Abbey Road Institute or Sonimus, his clients as of late have included artists such as Miguel Ganzo, SudhaChandran, and even fellow alumni James Li and Ramera Abraham. He has worked with companies such as Antelope Audio and Scienseed and Universities / research centres like Universidad Carlos III and CENIEH. His podcast production La Lupa Sónica was even awarded twice in 2022, with a special mention to the sound design work Carlos did for it.
Continuing his career as an educator Carlos also offers one-on-one teaching sessions in music production and sound engineering whilst also writing articles for several online platforms. He collaborates with the plugin company Sonimus as content creator, making videos, audio examples and writing articles about their products and audio production techniques.
Collaborating with Eres Ciencia and Herstoricas, Carlos enjoys participating in educational projects where he can contribute with his insight knowledge on audio and video production. 
You can find out more about Carlos Bricio in this interview on our blog and on his website where he posts his own educational content. There, he talks about audio, sound and share production and recording tips. Carlos regularly contributes to our blog and you can also read his articles on The Decca Tree, Studio Etiquette and much more.